Wool Weekly - Volume 23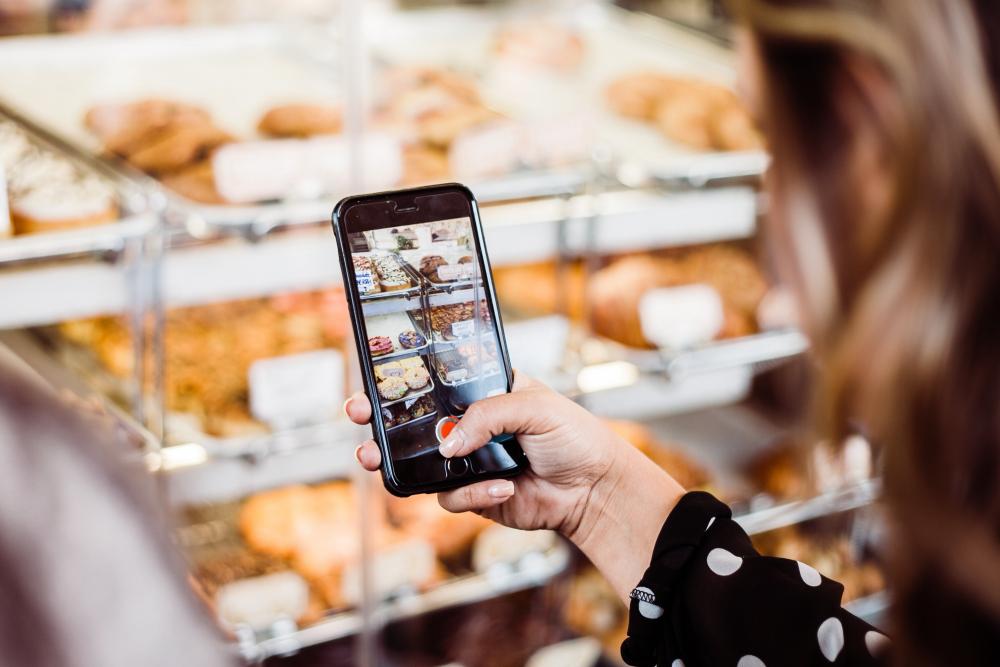 The past seven days have been a whirlwind at Wool Digital HQ, from attending some great events to client meetings and generally cracking on with projects, the whole team have had a fantastic week.
Last Friday, David attended the Two+Two Collaboration Day which brought together over 100 students from around the North West to think of great solutions to tackle youth loneliness. David was thrilled to be a mentor at the event and was seriously impressed by the outputs which were presented at the end of the day, after only a few hours of putting some concepts together the teams had created amazing ideas!
On Wednesday, Charlotte headed off to Tech For Good Live, and this month, the theme was Health Tech. There were three amazing presentations which explored how technology is being used to greatly improve peoples experiences within the NHS. Tech For Good Live is always one of our favourite events of the month, mainly thanks to the fact they are super informative and inspiring. It is also great to be in a room full of other people who share the same vision as you!
Thursday then saw Charlotte heading off to Alston Bar and Beef for the latest Business Sorority event where the ladies of Manchester came together to discuss female friendships along with making some new pals along the way. For any women looking to expand their network in Manchester, Business Sorority is definitely an event to attend, it is always a fun evening filled with meeting some amazing girls!
Following on from our post last week surrounding Snapchat, and it's latest update frustrating users; one of Snapchat's most prolific users, Kylie Jenner has weighed in and it turns out, she doesn't like the update either. Thanks to the impact which Kylie has an influencer, her tweet wiped $1.3bn from the social platforms market capitalisation - I'm sure Snapchat are hoping of a way of getting the Kardashian/Jenner clan back onto Snapchat and away from Instagram Stories!
Jenner's tweet comes in the same week that Snapchat addressed the online petition, which was sparked by the update in a demand for it to be reverted, which now has over 1.2 million signatures. The brand stood clear on their previous stance that they will not be rolling back to the previous version, but they will be reviewing some areas of the design.
As I'm sure you are aware, this week saw a huge crisis in the UK for KFC, thanks to the lack of deliveries of chicken (and everything else they sell) from their new providers, DHL. Although the lack of chicken has caused series issues for the brand, shutting the majority of their stores and then only being able to offer a smaller menu upon opening, it has also been a great opportunity which has definitely been captured by the marketing team (and other food brands).
Firstly, a variety of other brands such as Iceland and Sainsburys have cased in on the country wide lack of chicken through campaigns surrounding their southern fried chicken offering. These have been tongue in cheek and seemingly really well received by the general public, and fair play to KFC, who have been responding with witty banter – making light of the situation. Interestingly, McDonalds have stayed unexpectedly quiet throughout the whole scenario, most probably because their current campaign surrounds Big Mac/ beef and diluting this brand message might lead to a bit of confusion – along with the new Macs falling flat.
One of the most impressive aspects of the whole fiasco is how well KFC have responded, they have been open and honest at all times – along with throwing fun into the mix with graphics saying 'FCK' and referring to the chicken not making it across the road. As many branches are now back open, there seems to be no relent in demand for KFCs food, I took myself off to KFC yesterday (a week talking about it in the office meant it was all I could think about) and they had the longest line in the food court. I'm sure, just like me, a week of talking about chicken made sure the 'finger licking good' food was on everyone's mind. Personally one of the most interesting outcomes of this whole situation is that searches for KFC have increased since the debacle began to develop, and they have seen a huge increase in their social media following – suggesting that people are hardly put off by the nationwide chaos. All in all, kudos to KFC for handling the whole thing so well!
As we have mentioned many times, we love whenever technology is put to great use and really deliverers something amazing. So, it filled us with joy to see that when the national charity Youth Music decided to offer contactless payment they saw a huge surge in donations – with the average donation raising from £10 in cash to £15 on card. The move to contactless is a great solution to the newer tendency for people to carry less cash, we would definitely recommend that more charities look into this option!
If you would like to keep up to date with everything we get up to at Wool, follow us on all places social @wooldigital or drop us a line at hello@wool.digital.